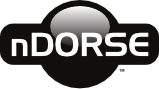 nDorse is a web based electronic and digital signature capture solution that offers you the ability to create, distribute and manage legally binding agreements through a simple login; from anywhere you have access to the internet. nDorse is extremely easy to use and is great for companies of all sizes.
You can feel confident knowing that nDorse meets the required legal and governmental regulations and guidelines for your specific industry. The key to nDorse is meeting the 5 w's of compliance- who, what, when, where and why.
nDorse is a Verasoft technology solution, which means of course, that it is based on the most advanced technology on the market today. nDorse can be added to compliment your existing Verasoft solution, or brought on as a standalone technology. E-contracting is quickly becoming the preferred method of legally binding agreements because it is in fact faster, more cost effective and more secure than a traditional wet-ink document.
The terms electronic and digital signature, and their differences, are defined loosely and often misunderstood.
For clarification:
An electronic signature means "an electronic sound, symbol, or process, attached to or logically associated with a record and executed or adopted by a person with the intent to sign the record."
A digital signature is a process of asymmetric cryptography that simulates the security properties of a handwritten signature on paper. Digital signature schemes typically track the process based on two algorithms, one for signing which involves the user's secret or private key, and one for verifying signatures which involves the user's public key. The output of the signature process is called the "digital signature."
Why switch to electronic and/or digital signature capture?
80% of business transactions are governed by legal commitments such as a purchase orders, letters of intent, purchasing contracts, non-disclosure agreements, mortgage agreements, credit card agreements etc...
The average company maintains in between 20,000 to 40,000 active agreements. There is a need to gather, manage, track and archive these documents securely, efficiently and in a cost-effective manner
The online process is streamlined, which reduces costly overhead and unnecessary delays through snail mail
The storage and maintenance of your business critical agreements in traditional file cabinets is costly and often times characterized by misplacement, loss and even theft
Online agreements are proven to significantly increase customer satisfaction levels
nDorse is another tool to help you achieve your success.